HOME
keyboard_arrow_right
News
keyboard_arrow_right
Exhibitions
keyboard_arrow_right
Mitek sincerely invites you to participate in the 2020 Taiwan Healthcare+ Expo
Exhibitions
2020/11/23
Mitek sincerely invites you to participate in the 2020 Taiwan Healthcare+ Expo
The first cross-border the special exhibition of medical and scientific and technological cooperation - Medical leading communication, pharmacy, and medical materials to a new industrial future.
With the global IVD market for in vitro diagnostic products increasing year by year, many science and technology industries want to step into the development of POCT products.
Japan JSR Life Sciences is constantly developing powerful and high-quality materials and products including latex particles IMMUTEX, Magnosphere, Blockmaster, and high-quality nanoparticles from the US nanoComposix to meet the needs of the biotechnology industry.
Besides, BioMab developed the DSNK Expansion Kit specially designed for culturing NK cells, ABLE Bioreactor contains a delta-wing-shaped impeller with a magnet on each blade located within the bioreactor which provides low-shear agitation. Fogact is the first decontamination device to achieve complete spatial decontamination by fogging a peracetic acid disinfectant. It is definitely an indispensable good partner for your experiment.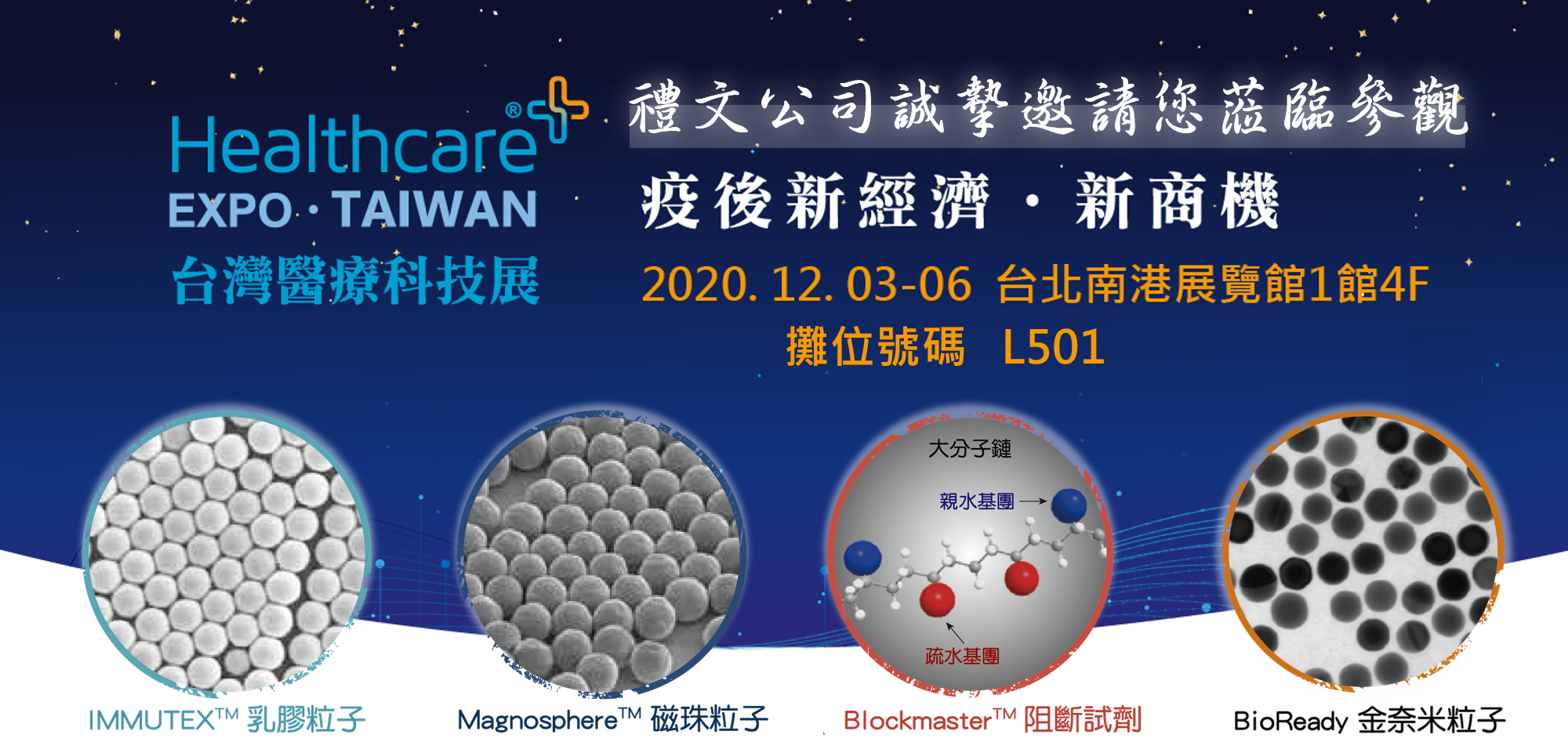 Sincerely invite you to visit our booth!
Time:2020/12/3(Thu)~12/06(Sun) 10:00-18:00
Venue:Taipei World Trade Nangang Exhibition Hall 4F
Exhibition location: L501