HOME
keyboard_arrow_right
Products
keyboard_arrow_right
Cell Culture
keyboard_arrow_right
Serum for Cell Culture
keyboard_arrow_right
HUMAN MALE AB SERUM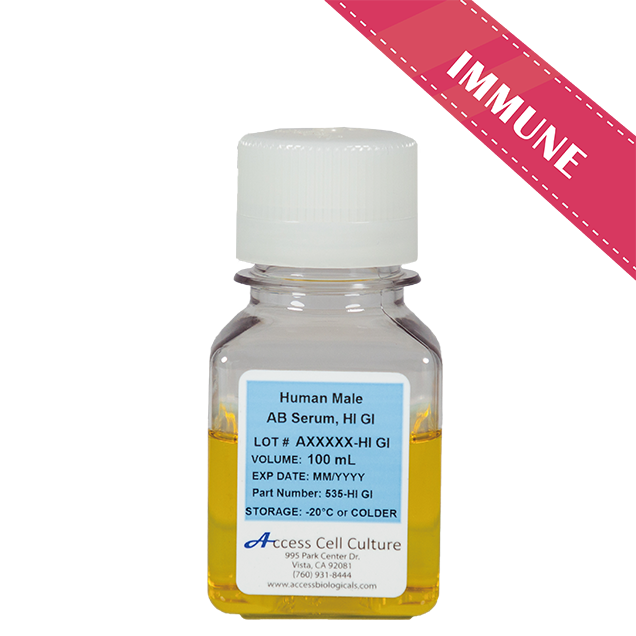 Access Cell Culture is the only company to directly collect and process human AB serum at FDA licensed facilities located in the United States. We have a multi-step process for the collection of human AB serum that is IRB approved. Our human serum is collected from donors meeting the health requirements established by 21CFR 640, subpart G via plasmapharesis. These individual units are converted to serum and then pooled, filtered, bottled and cell culture tested for mycoplasma, endotoxin, and USP sterility. Each individual unit is tested and found negative for all required viral markers via FDA-approved methods as well as HTLV I/II and West Nile Virus.

Application
● Transplantation of T-Cells
● Cell therapy applications
● Tissue engineering
● Cell line tested for PBMCs, bone marrow, CD9, CD3 and CD33.
● Recommended for use in biomedical applications involving human cells.